I think movies are still the most enlightening form of cheap entertainment.
Since I live by a few revival houses these days, I don't always go to see new
titles. But I do go once a week. I am keeping track of the movies I see in a theater
as the theater is the optimal way to see a picture; it forces concentration and presents
the best sound and image experience. Sometimes the communal nature of the thing is
damn good too. I will keep track of all the titles I see on a Letterbox list instead of blog, but I am using
my blog to keep track of this.
The Hunger (1983) from Tony Scott (Seen at the Loft on 1/7/17 10PM)
Incarnate (2016) from Peyton Reed (Seen at the Gateway 12 on 1/9/17 735pm)
Bye Bye Man (2017) from Stacey Title (Seen at the Park Place 20 on 1/13/17 1125AM)
Split (2017) from M Night Shyamalan (Seen at the Park Place 20 on 1/22/17 1015AM)
Haxan (1922) from Benjamin Christensen (Seen at Loft Cinema on 1/22/17 730PM)
The Shining (1980) from Stanley Kubrick (Seen at Loft Cinema on 1/28/17 7PM)
Texas Chainsaw Massacre (1974) from Tobe Hopper (Seen at Loft Cinema on 1/28/17 940PM)
Fright Night (1985) from Tom Holland (Seen at Loft Cinema on 1/28/17 1110PM)
Green Room (2016) from Jeremy Saulnier (Seen at Loft Cinema on 1/29/17 1AM)
\
The Beguiled (2017) from Sophia Coppola (Seen at El Con on 7/4 at 155PM)
The Hero (2017) from Brett Haley (Seen at the Loft on 7/7 at 11AM)
The Zodiac Killer (1971) from Tom Hanson (Seen at the Loft on 7/22 at 930PM)
Rocky Horror Picture Show (1975) from Jim Sharman (Seen at the Loft on 7/23 Midnight)
The Little Hours (2017) from Jeff Beana (Seen at the Loft on 7/30 530PM)
The Dark Tower (2017) from Nikoaj Arcel (Seen at the El Con on 8/4 at Noon)
Annabelle Creation (2017) from David Sandberg (Seen at Park Place on 8/9 950PM)
Bonnie and Clyde (1967) from Arthur Penn (Seen at the El Con on 8/13 at 7PM)
Born in Flames (1983) from Lizzie Borden (Seen at the Loft on 8/20 at 730PM)
It (2017) from Andres Muchetti (Seen at the Roadhouse on 9/11 at 1130AM)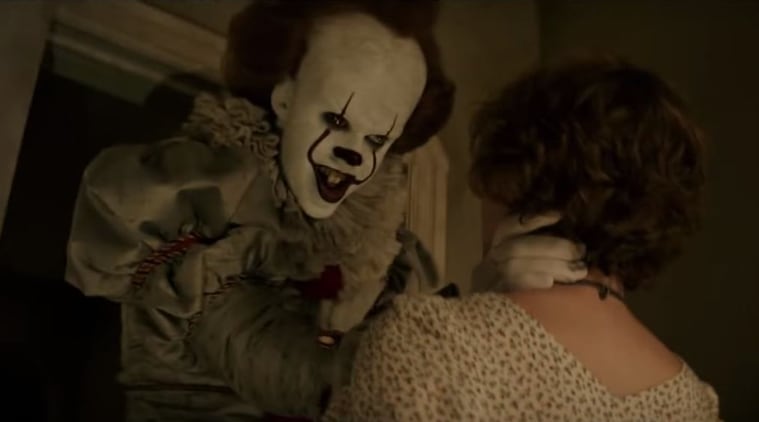 Suspiria (1977) from Dario Argeno (Seen at the Loft 9/15 at 1015PM)
Santa Sangre (1989) from Alejandro Jodokowski (Seen at the Loft on 9/20 at 730PM)