The Creeper cannot be fooled. One cannot dress like his mother and distract him (as has happened with Jason). He lives on instinct like an animal. He may be part bird for all I can figure. Two characters in the film find out about his origins in a rather ingenious way, but anything they find is kept secret by Gaylen (Meg Foster in a fierce performance) who lost her son at the hands of the Creeper 23 years prior and Sheriff Tashtego (Stan Shaw, commanding from scene 1) who SPOILER ALERT dies with his knowledge. The Creeper cannot be bargained with either. He has no empathy. Even as he dresses like Freddy, one cannot talk their way out of dying as with Freddy. The no nonsense Creeper is, all things concerned, a frightening character even if he looks a little different in this film and is starting to resemble Mel Brook's Yogurt from Space Balls.
Jeepers Creepers 3 is great. I saw it with an audience of about 35 people, and this is an audience picture. Lots of hooting and hollering. It was the warmest and most involved screening I have attending since Phantasm Ravager. And the remarkable thing is Salva (the director here) managed to create this kind of identification with new characters (nothing as familiar as Rocky, Mike or Reggie).
He did this by giving his characters memorable, fun dialogue. "Fear has a scent. This guy inhales it."
And he rises above cliche at every turn. Think of how silly Sgt. Tubbs could be in another film, but here he is a sharpshooter and a brave, practical man instead of a dumb hick. The actors, and this really helps, look like normal people. This can take some getting used to when Chester Rushing first came onscreen as a romantic lead, most of the audience gagged at his freckles.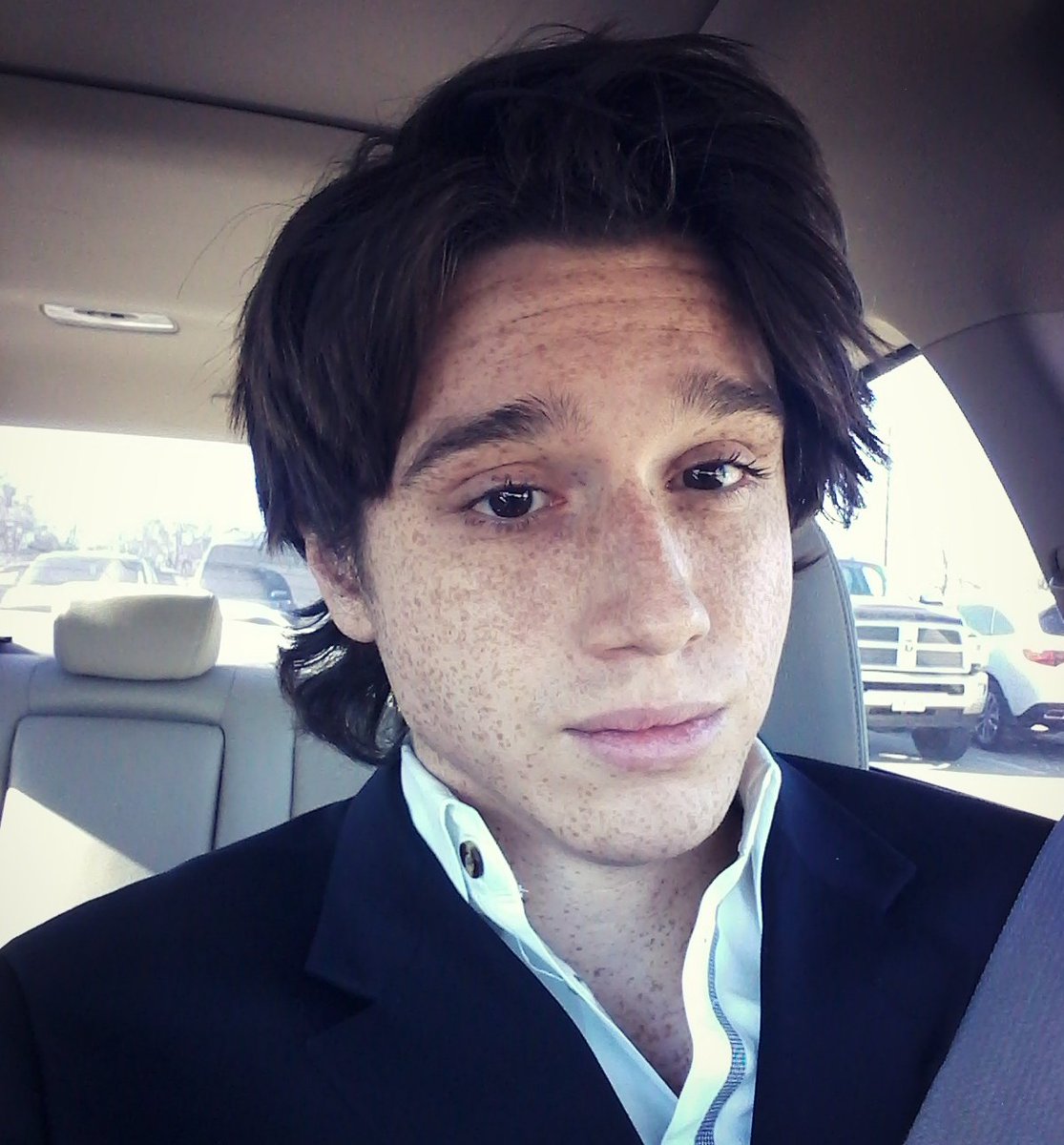 But he had them won over by the end of the film.
Besides casting, Salva takes lots of creative chances they pay off here. He highlights the Creepers van in a way that I have not seen before. The car is a death machine. This leads to a very intense scene involving teens on motor bikes; it also leads to a silly scene where it drops bombs that look sort of like CGI armadillos. I am happy to report that the ratio of good ideas to bad is 10 good to 1 bad.
So yeah the scene where Gaylen talks to her dead son is terrible, but the Creepers nose trick is awesome, and a late scene where Creeper is momentarily stunned and can only fly on one wing is beautiful. I know SYFY will air a likely truncated version of this film in about 3 weeks.
I know the 2 Fathom events went gangbusters. I trust this director. He hit it out of the park here and with Peaceful Warrior. If there is a JC4 (and 3 is certainly left open for it) I will be super thrilled even if it ends up being made for the SYFY channel.